QPE (Quantitative Precipitation Estimates)
| | | |
| --- | --- | --- |
| | | Radar QPE is a real-time calibration approach for obtaining rainfall rate through the Z-R relation Z=aR^b. The coefficients a and b can be either static based on climatological values, or dynamically calibrated. |
Barnes analysis interpolates data at grids from discrete rain gauge data with Gaussian weighting based on distance between data and estimation point:

| Parameters | Description |
| --- | --- |
| B | Barnes estimation (mm) |
| L | radius of influence |
| N | number of gauge report |
| G | i-th gauge report |
| w | weight of i-th gauge |
| h | distance between gauge and estimation point |
| | | |
| --- | --- | --- |
| | | Co-kriging analysis is a geostatistical technique to derive an optimal estimate of rainfall using both rain gauge and radar reflectivity data. While computationally intensive, co-kriging provides a sophisticated approach to estimate rainfall amount taking into account the error characteristics of rain gauge and radar measurements and their spatial correlation. |
Quality Control on Observations
QPF (Quantitative Precipitation Forecasts)
"Real-time Optical flow by Variational methods for Echoes of Radar (ROVER)" is a real-time variational optical flow scheme, which adopts 1) a pre-processing step to enhance radar reflectivity images; and 2) a real-time variational optical flow technique.
1. Pre-processing step
In ROVER, the reflectivity fields are enhanced by transforming the gridded value with the following function:

where Zc and ξ control the point of inflection and its sharpness.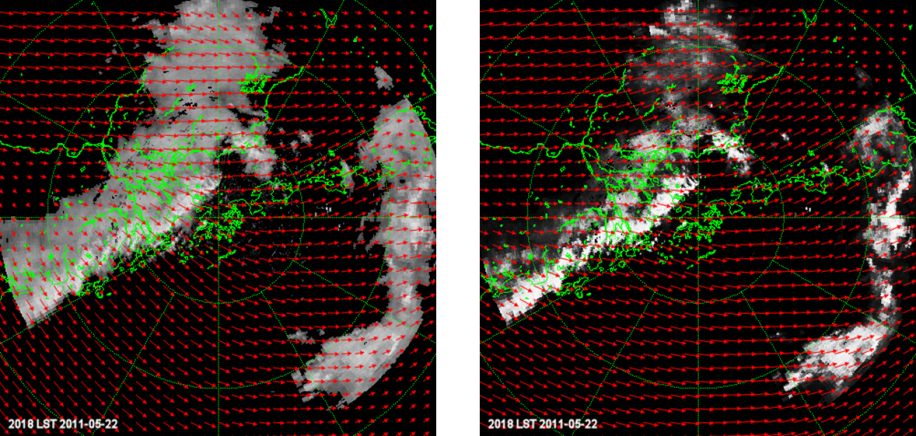 Figure 1. Original (left) and Enhanced (right) reflectivity map
2. Real-time variational optical flow technique
To generate the motion field, SWIRLS adopts the open source codes titled "VarFlow" (Harmat, 2014), developed based on the algorithm proposed in Bruhn et al. (2003).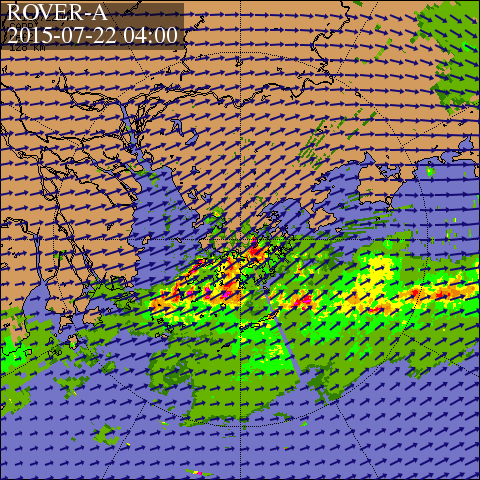 Figure 2. Motion field with arrows indicating motion vectors
After retrieval of the motion field, radar echoes are advected with backward semi-Lagrangian advection scheme.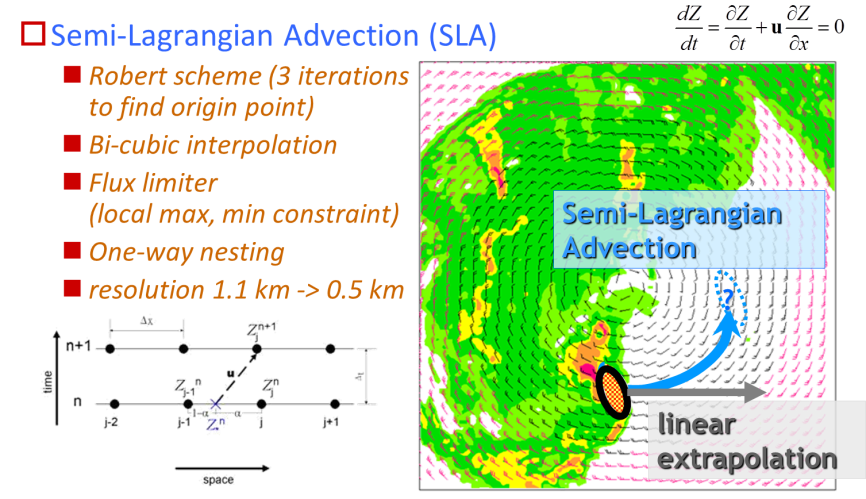 Figure 3. Semi-Lagrangian Advection scheme adopted in SWIRLS
Using Z-R relationship with static or dynamically calibrated parameters, radar reflectivity data are converted and aggregated to rainfall intensity data, such as hourly rainfall, which in turn are used by downstream applications to generate user products.
Bruhn A, Weickert J, Feddern C, Kohlberger T, Schnörr C. 2003. Real-time optic flow computation with variational methods. In N. Petkov, M. A. Westenberg (Eds.): Computer Analysis of Images and Patterns. Lecture Notes in Computer Science, Vol. 2756, Springer, Berlin, 222-229. http://dx.doi.org/10.1007/978-3-540-45179-2_28
Harmat, A. 2010: Variational Optical Flow. http://sourceforge.net/projects/varflow/
QPF for Tropical Cyclone (TC) Rainfall